USA: Afghan Evacuees Await Resettlement in the United States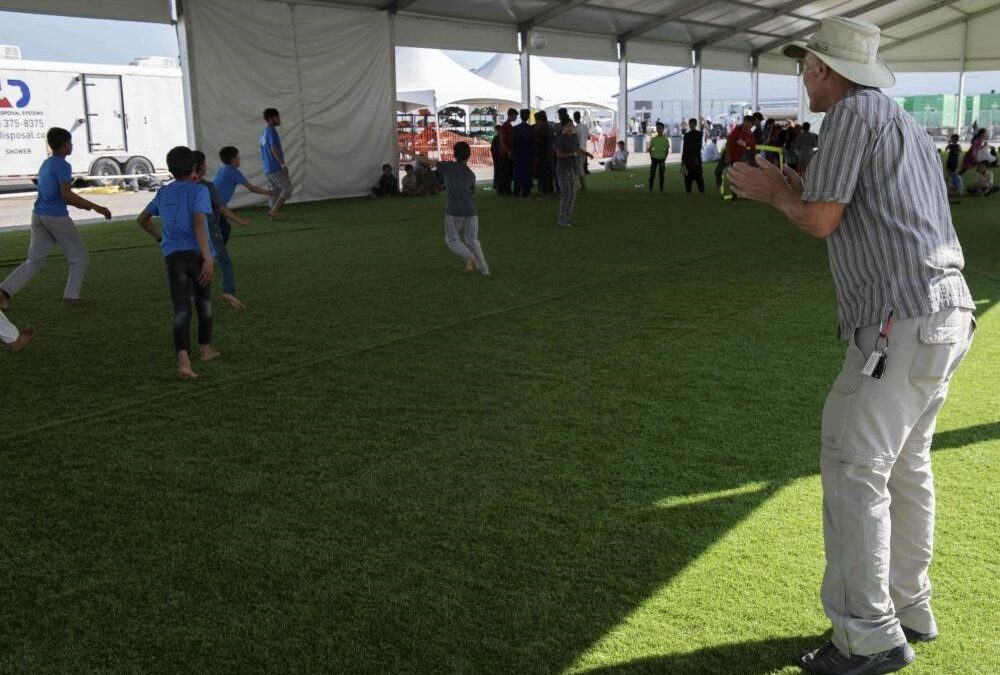 A La Salle International Foundation volunteer coaches Afghan youth soccer as the US Conference of Catholic Bishops provide morale, wellbeing, and recreational assistance at Aman Omid Village on Holloman Air Force Base, New Mexico.  The Department of Defense, through U.S. Northern Command, and in support of the Department of State and Department of Homeland Security is providing transportation, temporary housing, medical screening, and general support for at least 50,000 Afghan evacuees at suitable facilities across the United States, in permanent or temporary structures.  This provides Afghan evacuees essential support at secure locates outside Afghanistan.
To assist in supporting these efforts and welcoming the United States' newest guests, please contribute generously to La Salle International's Afghan Relief Campaign by clicking here.