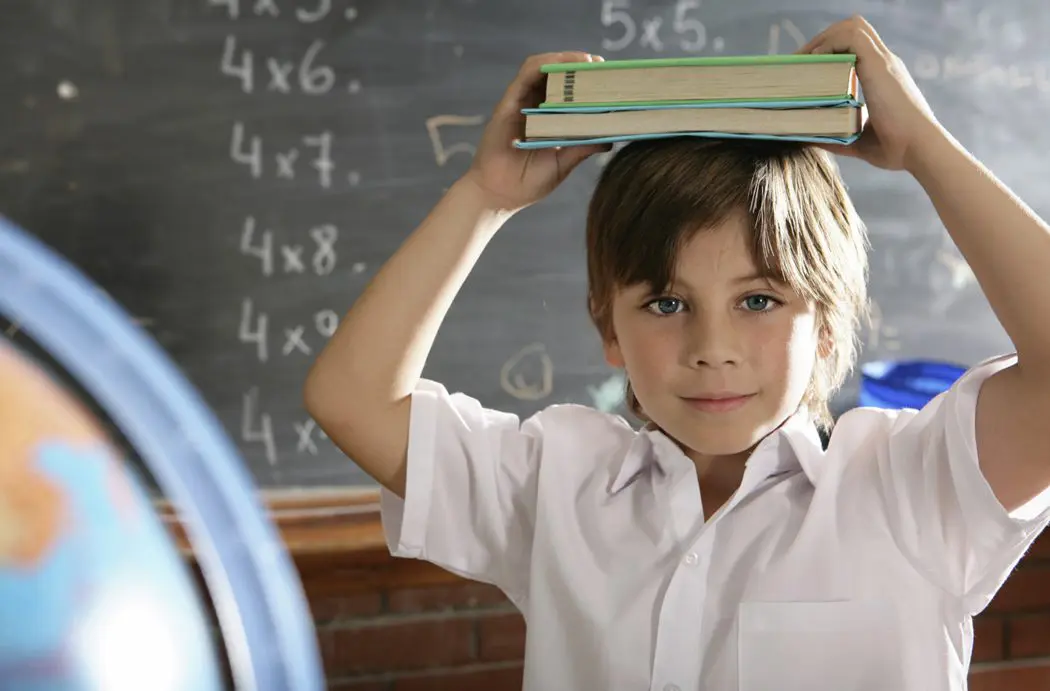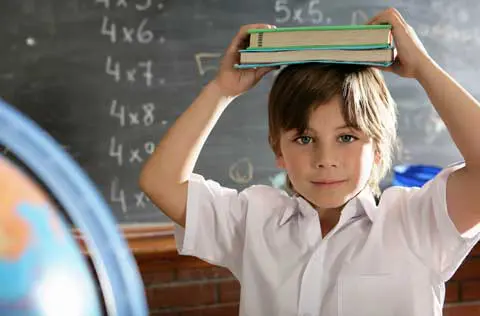 We Promote
Positive Change for a Better World
Through Educational, Health, and Human Services
80
Participating Countries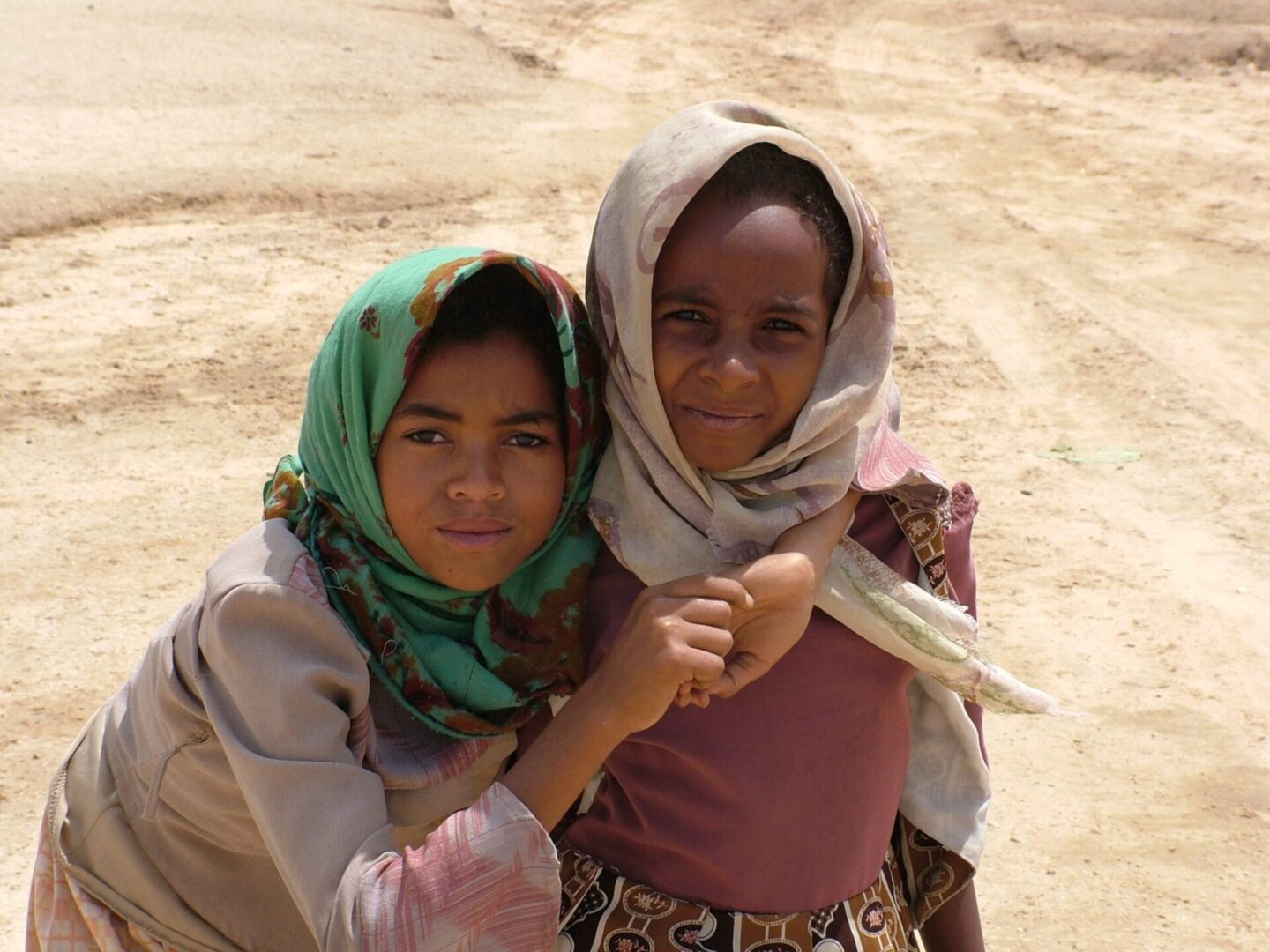 ETHIOPIA: TIGRAY REGION AID FOR CONFLICT-AFFECTED FAMILIES
Ethiopia's Tigray region armed conflict is endangering tens of thousands, causing loss of homes, eliminating food supplies, and creating health insecurities. To assist these conflict-affected families, women, and children, La Salle International has launched a fundraising appeal. Financial assistance from this appeal will enable trusted regional partners in Tigray to provide emergency and humanitarian relief efforts.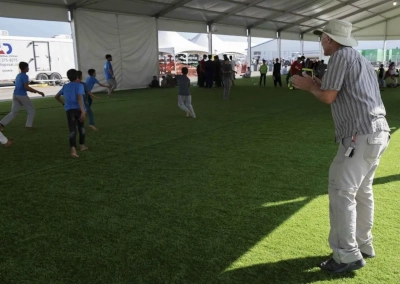 USA: AFGHAN EVACUEES AWAIT RESETTLEMENT IN THE UNITED STATES
With the end of the 20-year Afghanistan war, approximately 50,000 Afghans have been flown to the United States where they await resettlement. As part of "Operation Allies Welcome," La Salle International is working with other NGOs to provide morale, well-being, and recreational services for residents of temporary living quarters pending processing and final resettlement. A La Salle International Foundation volunteer is shown coaching Afghan youth soccer at a New Mexico temporary housing facility for evacuees.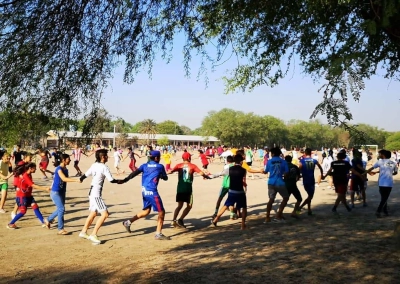 PARAGUAY: WATER, SANITATION, AND HEALTH (WASH) PROJECT PROVIDES WATER FOR 300 STUDENTS
A creative water-catchment program is being developed in Pozo Colorado, Paraguay, to provide water for a residential primary school of 300 students. Students live at the school for nine months (without breaks), so water supplies are essential. This WASH Project will provide adequate water through the construction of a comprehensive water containment system.