Egypt: "Centre De Vie" Provides Specialized Training For Challenged Youth to have a productive, independent life.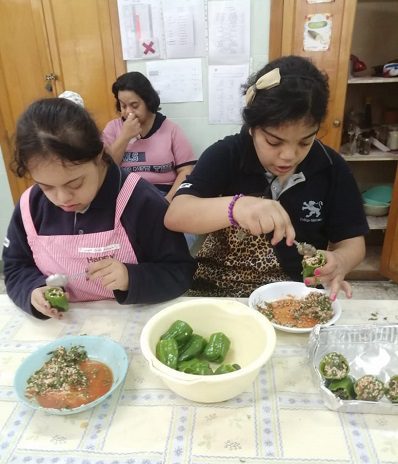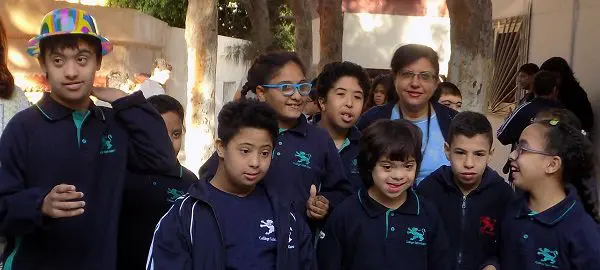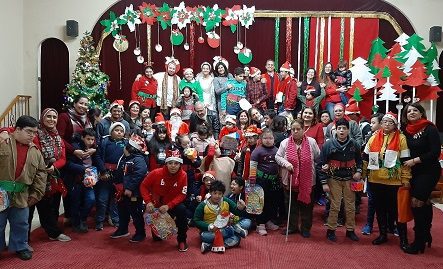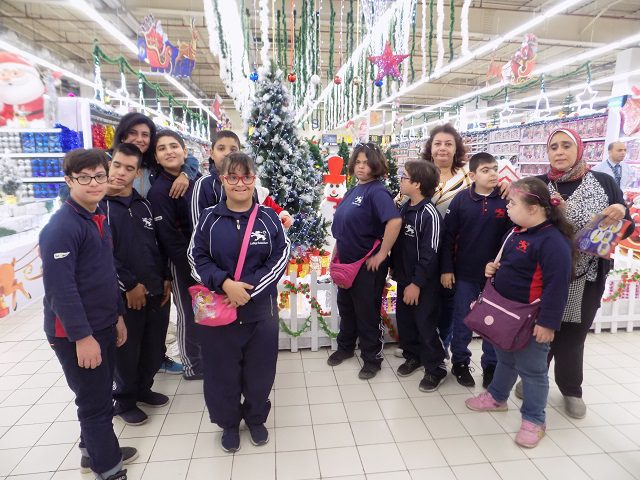 The "Centre de Vie" (Center for Life) at the Collège St. Marc in Alexandria provides a wide array of specialized programs to address the unique needs of emotionally, physically, and mentally challenged youth. Graduates emerge with the capacity to be well-integrated into society.
Often enough, when we see physically or mentally challenged individuals, we look the other way or distance ourselves from them.
Not at the "Centre de Vie"! Safely within the Collège St. Marc, individuals who bear these challenges are warmly embraced by the staff and supported by knowledgeable professionals. Through the Center's unique programs, youth are empowered to lead fully productive lives.
The Centre de Vie has 26 specialized instructors, staff, professionals, and social workers who skillfully work with autistic and challenged youth (aged 4 to 14) to integrate them into society. Individualized and specialized training is offered in speech therapy, basic academic subjects, practical life skills, physical education, music, and computer. The Center also offers a diverse array of recreational activities, such as field trips and exhibitions as well as specialized training in woodwork, ceramics, sewing, and cooking.
In 2018-19, the Center welcomed 50 children. To the fullest extent possible, graduates of the program are integrated into society and empowered to be productive, self-sufficient citizens. These challenged individuals learn how to cope with their difficulties, address deficiencies creatively, and blossom into loving, loved, and accepted members of society.
Effective special education programs for autistic children and physically or mentally challenged youth demand a great deal of individual attention from professionals. As such, the Center has a large credentialed staff which demands considerable financial support.
Contributions to La Salle International for "Centre de Vie" will be used to help the Center's operational expenses, enabling children to receive outstanding professional support and training. Please support this important transformative work at St. Marks.
When these children need help, the "Centre de Vie" doesn't look the other way!
Support Our Skillful Care of Challenged Youth
100% of your gift will go directly to this project, empowering autistic children and those with physical and mental challenges.
Give Donation
Support Our Skillful Care Of Challenged Youth
Egypt Centre De Vie Support Appeal